Hoe werkt jouw hoofd? Dat was de vraag die Ingrid Stoop tijdens een sessie stelde aan één van haar cliënten. Het antwoord op deze vraag zorgde voor de ontwikkeling van een nieuwe doelgerichte en non-verbale vraagtechniek, de Matrix Methode.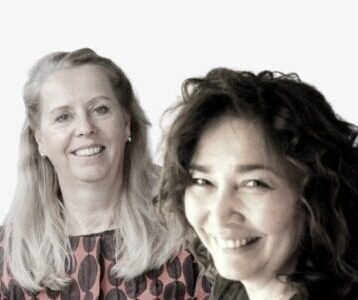 Al jaren vind ik het een uitdaging om met het openbaar vervoer te reizen. Als alles gladjes zou verlopen gaat het wel maar die tijden zijn voorbij. De drukte, de onvoorspelbaarheid of je zonder 'kleerscheuren' van A naar B komt, maakt dat ik twee keer nadenk of ik reis met het OV of niet. 9 van de 10 keer doe ik het niet.
En ik baal daarvan. Niets eens vanwege de perikelen die het reizen met het OV met zich mee brengt, maar meer omdat ik me laat leiden door mijn angst om een paniekaanval te krijgen. Het klinkt je misschien vreemd in de oren maar ik zou de onzekerheid deze manier van reizen graag willen omarmen.
Heeft de trein vertraging? Och, dan wacht ik nog even. Moet ik verder met de bus? Tuurlijk, en ik sluit aan in de rij waar nog 200 medereizigers staan te wachten. Ik zal een gat in de lucht springen wanneer ik deze avonturen relaxed tegemoet kan treden. Maar dat is nu niet zo. Helaas.
Bij een toevalllige ontmoeting, tijdens een Kundalini Yoga sessie, raakte ik in gesprek met Irma Houben. Zij is Matrix Practisioner en heeft de opleiding bij het MatriX Instituut gevolgd.
De Matrix heeft een methode ontwikkeld waarmee je voor jou spannende momenten kunt herprogrammeren in je brein. Ik ben heel erg benieuwd, hoopvol zelfs, en kijk uit naar mijn eerste MatriXsessie met Irma Houben.
Zowel de professionals als clienten zijn enthousiast over deze methode. Het werkt snel, is effectief met zelfs spectaculaire resultaten.
Mijn interesse is gewekt!
Je leest mijn ervaring met de Matrix Methode in deze Holi-Me Experience!