Yoga, altijd als ik het gedaan heb voel ik me heerlijk. Ik voel dat mijn lijf er blij van wordt, maar mijn brein wil niet altijd toegeven. Zoveel andere dingen te doen die nog belangrijker zijn. Boodschappen, blog schrijven, studeren ga zo maar door. Dat vindt mijn brein in ieder geval. Maar als ik mijn lijf niet goed onderhoudt, gaat mijn brein daar ook last van krijgen, ik ken mezelf.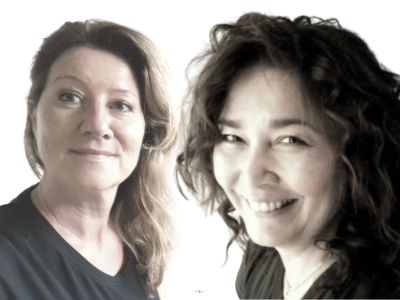 Ik bevond mezelf weer eens in een yoga-impasse toen ik Susanne @naturwize_yoga tegen het lijf liep. Wij hadden elkaar al een tijd niet gezien en zij bleek ondertussen een fervent supporter van Kundalini Yoga te zijn geworden en mag zich al geruime tijd Kundalini Yoga Teacher noemen.
Mijn stramme botten waren aan het juichen toen Susanne me uitnodigde om eens een sessie bij te wonen. Ik had er al wel eens over de kracht van de Kundalini Energy gehoord, maar heb me er nooit in verdiept. Blijkbaar is het nu tijd om dat wel te doen.
Kundalini Yoga is het trainen van de spirituele zenuw, zegt Susanne. Het is de yoga van de ziel en heeft met al haar asana's, pranayama's en mantra's een helende werking op de ziel en het lichaam. Of je nu angstig bent of last hebt van je hormonen.
Het is zeker niet te vergelijken met een 'gewone' yoga sessie, vind ik. En ik heb er inmiddels al een paar mee mogen maken. Kundalini Yoga is intens en bijzonder, zo ervaar ik dat in ieder geval. Meer over Kundalini Yoga lees in deze Holi-Me Experience.
Wil jij nu ook eens ervaren wat Kundalini Yoga voor jou kan doen?
Net als in de andere Holi-Me Experiences vroeg ik Susanne om een echte Kundalini oefening zodat jij een beetje het gevoel van Kundalini zou kunnen ervaren. Maar dat blijkt best lastig omdat een set altijd zorgvuldig opgebouwd wordt.
Susanne had echter nog een beter idee. 'Ik zou graag iedereen die nieuw is, even van tevoren willen 'ontmoeten' zodat ik een korte introductie kan geven, zegt Susanne. Dus ik dacht jouw lezers kosteloos een online introductieles aan te bieden. Dat is nog eens heel mooi aanbod, nietwaar!
Je leest er alles over in de Holi-Me Experience over Kundalini Yoga! Check de Road Shop